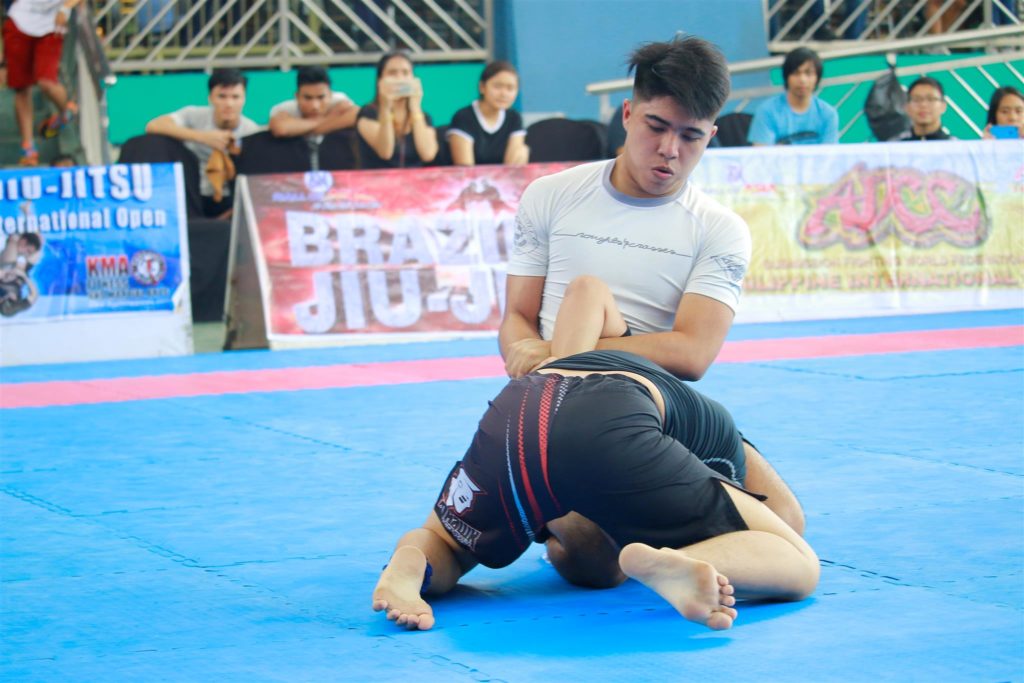 Pwersa APC MMA, a mixed martial arts student organization, brings home the bacon in the 2018 Asia-Pacific Jiu-Jitsu/Nogi Submission International Open last October 7, 2018, at SM Mall of Asia's Music Hall.

The White Belt Openweight champions' training proved to be effective as they bagged numerous medals against other teams and gyms that day. The three Pwersa student members, namely Marco Butalid who bagged a gold medal in the 60kg division and a bronze medal in the openweight division, Aaron Dagatan who got silver in the 60kg division and gold in the openweight division, and Felix Gregorio who earned a gold medal in the 67kg division and a silver in the openweight division, showed excellence in their respective competitions.
When interviewed about his experiences that led to his accomplishments, Marco Butalid said, "I spend less time with my friends because of the competition. In order to win the competition, I need to spend more time in training. I push myself to do my school works. I can still manage for as long as I have the mentality to do what I want. We also need to go on a diet. If we go beyond the weight, we won't be able to compete."
This goes to show that his tireless persistence and determination is what allowed him to outmatch his competitors. He also shared that consistency and discipline is the secret to his success. As his coach had said, "Ignore motivation. Just attend the training every day."
The competition, as well as the Pwersa organization, primarily focused on Brazilian Jiu-Jitsu (BJJ), which is amongst the most renowned martial arts due to the fact that the combat styles learned in this martial art is efficient in real-life situations and in full-contact combat sports. 'Submissions', an advantageous strategy in Brazillian Jiu-Jitsu, enables the contenders to defeat a challenger without much use of force. It is this strategy that the match was based on, making the Pwersa members truly showcase their mastery over the art of submissions.
In the end, these three outstanding Pwersa members would not have achieved such goals without their never-ending resolve for triumph. "If you want to go for something, you should stop thinking about it and just go get it," Marco Butalid shared and advised. With these mindsets, Pwersa APC MMA moves forward with more competitions and opportunities to excel.