BS Electronics Engineering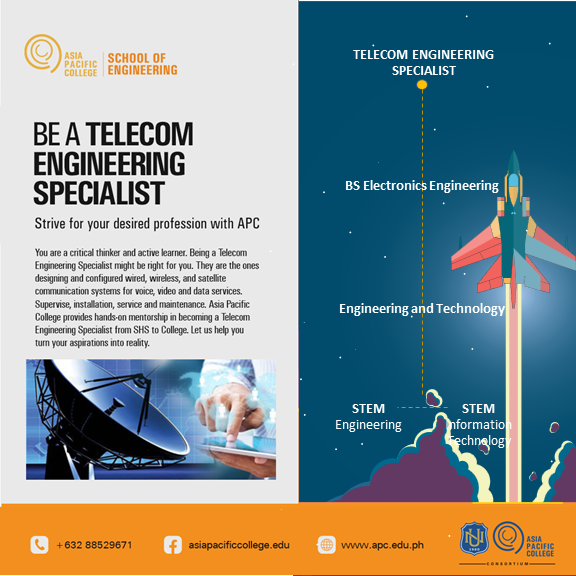 Program Description
The Bachelor of Science in Electronics Engineering (BS ECE) is a four-year trimestral degree program which aims to produce certified electronics engineers who can conceptualize, design, and implement innovative electronic, computer, and communication systems, devices, goods, services, and processes. 
Its courses cover the following:
Broadcast communication
Telecommunications
Semiconductor device fabrication and manufacturing
Very-Large-Scale Integration (VLSI) design
Signal processing
Industrial electronics
Biomedical electronics
BS Electronics Engineering (BS ECE) requires two trimesters of internship in locally recognized engineering or engineering-related institutions to let students apply the knowledge of design and analysis to the professional practice of electronics engineers. 
It also includes two trimesters of integration to prepare would-be graduates for the licensure examinations of Electronics Engineering which are administered by the Professional Regulations Commission (PRC).