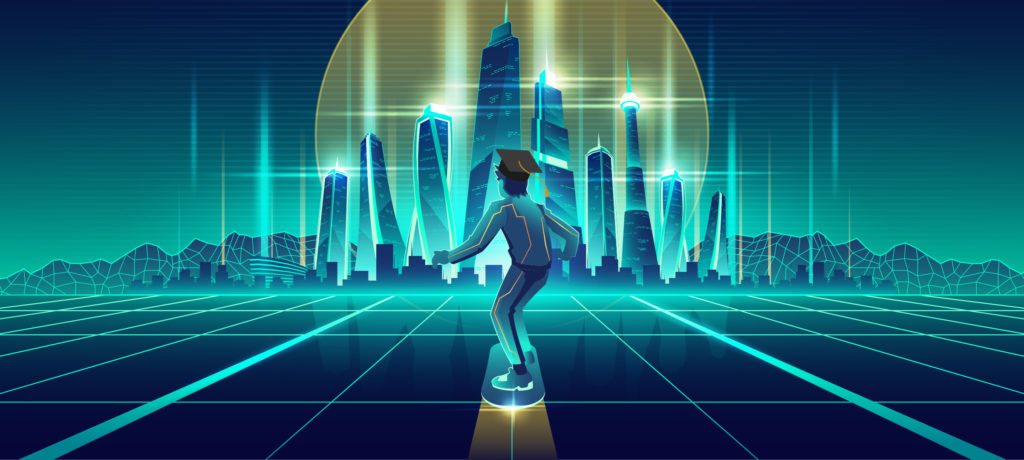 Article by: Rhea-Luz Valbuena
The School of Computing and Information Technologies (SoCIT) has been continuously innovating its learning and teaching approaches, as well as raising the bar of bridging the academe and the global industry, through various international collaborations, enhanced by virtual learning.
This Academic Year 2021-2022, SoCIT students are engaged with a series of industry linkages programs.
Students enrolled in the CyberSecurity Professional Elective track this 1st Term AY 2021-2022 undergo the IBM Cybersecurity Analyst Professional Certificate training program, with free Coursera access passes, hosted by IBM New York.  Students from the United States, United Kingdom, Canada, and Ireland join the training program along with APC's SoCIT students.
On the other hand, students enrolled in Software Quality are mentored by IBM India for Selenium, a software testing tool, under their IBM SkillsBuild Software Testing Innovation Camp, and will have a chance to earn the Udemy Selenium Certification.
Meanwhile, students who finished the Analytics Professional Elective track last 3rd Term AY 2020-2021 are preparing their applications for possible internship in Grab Philippines, to be interviewed by Grab Singapore (Asia-Pacific). This internship program is part of Microsoft-Grab-APC model where students learned Microsoft's Data Scientist and Data Engineer MS Learn courses, validated by online certification and with practical applications. These students will have a chance to get mentoring and exposure to Grab's working environment and be part of Grab's PH analytics team.
International mentors and innovative industry collaborations have been part of the SoCIT's curricula and learning approaches to bring out each student's capability to become an effective member of the global workforce and transform the learning landscape of the Philippines.
More initiatives to come from the School of Computing and Information Technologies!