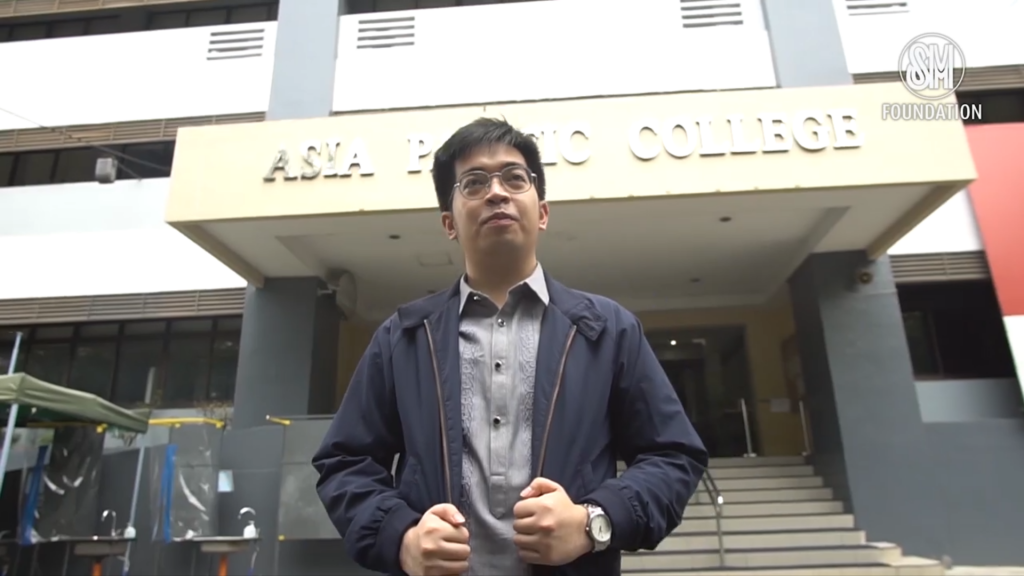 APC graduate Rey Buyco used to sleep on a carton box along the streets of Manila, but it did not stop him from striving to achieve his dreams and aspirations.
"We used to sell firecrackers when I was in Grade 3, then someone threw a cigarette butt near our place which caused a fire," Rey shares in an interview as he recounts how they struggled after he and his single mother were displaced after the incident.
Rey's mother worked as a house help for a relative but it did not take them too long to move out. "They didn't have a good relationship," Rey says. His mother then decided to rent a bed space and open a store instead.
However, renting a bed space for two still proved to be a challenge for them. "My mother slept outside, while I stayed in the bed space because that was all we could afford," Rey notes. "Looking back, it was really hard. It's hard to survive without anyone to help you to get by. But somehow, God keeps on guiding me despites the hardships that we were going through."
It did not take too long before Rey managed to apply and pass as an SM Scholar in Asia Pacific College, taking up a degree in BS Accountancy. However, he still needed to work in order to support himself.
"There were times I had to walk just to get home from school. A 100-peso meal was too expensive for me back then, so sometimes I had to settle with water just to get by for an entire week," Rey recounts.
Despite the struggles, Rey was inspired and motivated by the SM Foundation's founder himself, Herny Sy, Sr. "I remember there was a time when Tatang would come to every General Assembly in school. I asked myself: we're basically nobodies, so why would he take the extra mile to meet us in person?"
"It was very inspiring for him to do that," Rey adds. "It goes to show that they really want to help us and ignite our passion to continue our studies."
Through hard work and perseverance, Rey managed to graduate as a cum laude in 2017. Later on, he found himself in SGV as a senior associate, as well as working as a part-time tax consultant and financial advisor on the sides.
"When I started to work, I managed to understand what financial freedom really means. I could now afford to buy a phone that I want and a laptop; I even started investing in mutual funds and the stock market," Rey shares.
Meanwhile, Rey is also planning to start his own foundation. "I got to see life in black and white. I also want to help those who are less privileged so they can achieve their dreams," he says.
"I'm really thankful to SM Foundation and Tatang," Rey notes. "I wouldn't be here if not for you. There were times that I wanted to give up, but SM helped me get through the hard times, and served as the foundation for me to achieve my dreams and aspirations in life," he adds.