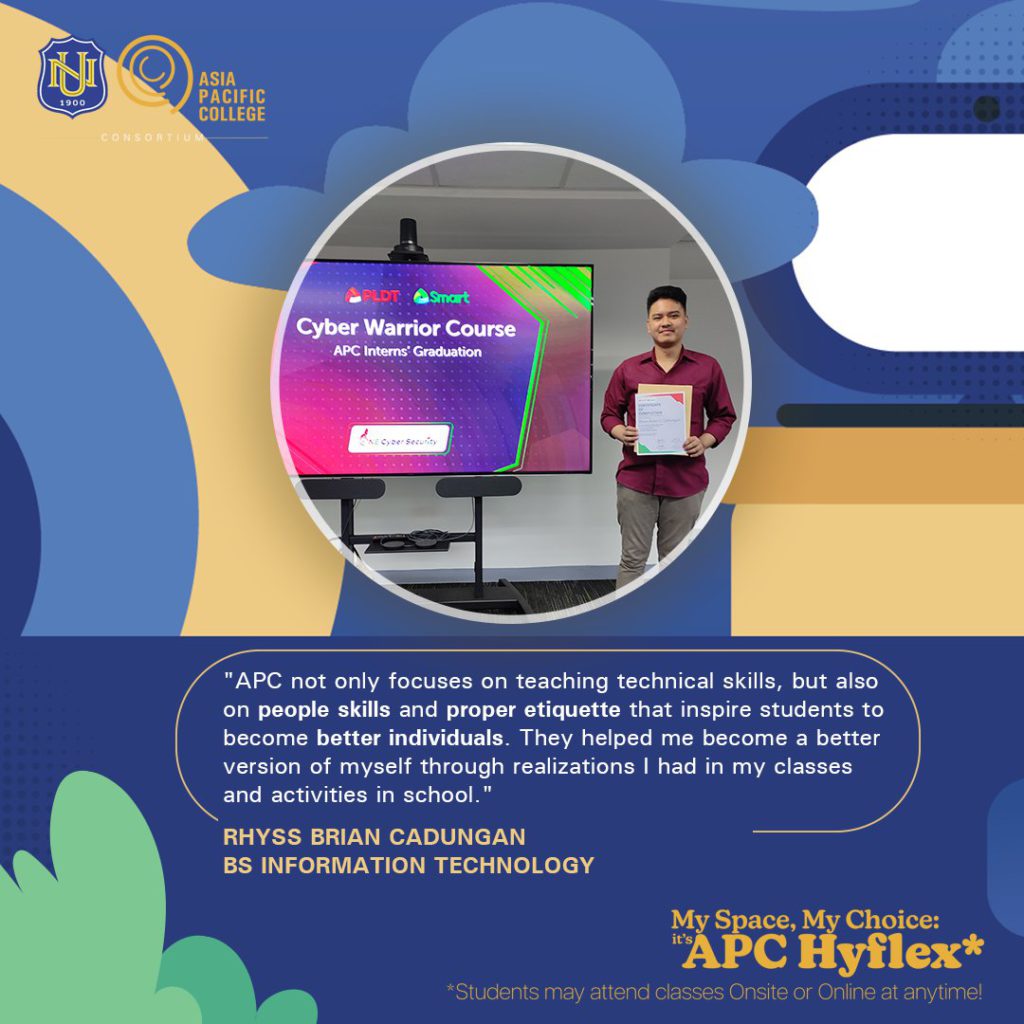 "I do not think I will survive my internship without the Information Security subject I took when I was in my second year. The subject gave me a head start on general security concepts, security case analysis, and information security, which helped me during my interview and entire journey in PLDT."
Rhyss Brian Cadungan, a BS Information Technology student specializing in Mobile and Internet Technologies, completed his internship in PLDT. He is one of the 19 APC students who took the Cyber Warrior Course (CWC), a program that aims to immerse students in various real-world situations that would allow them to solve cybersecurity issues.
The featurette "APC Intern of the Week" is a collaboration between the Publications Office and Internship Office, which aims to highlight the experiences of APC's internship students.
Want to share your experiences as an intern in Asia Pacific College's industry partners? Fill out this link and share with us your experiences as well as a few photos of you in the workplace — who knows, you may be featured next week!