In 2018, students Kathleen Rae Gonzales and Jose Gabriel Gutierez bagged the grand prize in the Thailand International Film Destination 2018 competition with their entry, 5 Dog Years. The short film is about Chai, a frustrated Thai graphic designer who imagines himself going on adventures, resulting to a real escapade in the province of Surin.
For a double victory, The Secret Condiment by Marko Eugenio Frondoza and Jaime Cabalum was judged as the Cluster Winner for the Chao Phraya Region. The short film tells the story of a local who helps a foreigner find the best ingredient of the famous Pad Thai, but in the process, ends up finding answers to bigger problems.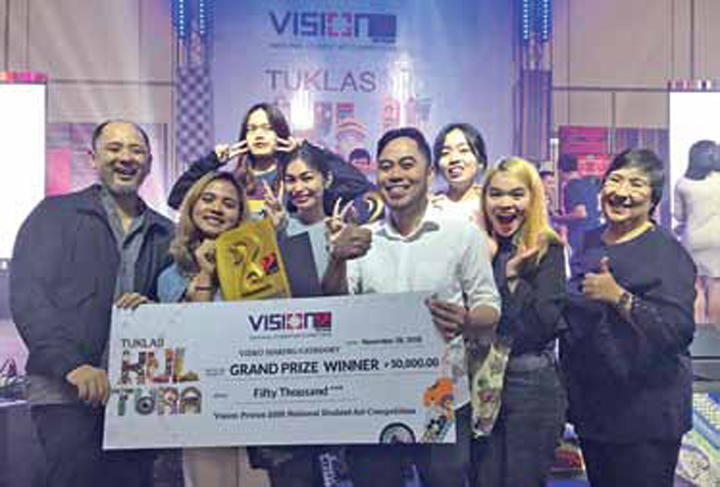 The grand prize win was unexpected because the team was handed down the least known tourist spot, but both feats, nevertheless, brought recognition to the students and prestige to Asia Pacific College (APC) that pioneered the undergraduate course on multimedia arts.
The following year saw another achievement for APC students in the same film competition. Featuring the Chaiyaphum province, The Adventure of Preed and His Friends follows a boy with a treasure map who goes on a comedic adventure with his friends in a province filled with obstacles and realizations about their culture, traditions, and environment. This short film by Juan Marcus Cañeso and Joshua Maverick Ledesma won the local competition.
It was also in 2019 that the short film Raw, by Kathleen Rae Gonzales and Marko Eugenio Frondoza, became part of the official selection in the Seattle Film Festival held in Washington, USA. With Mara Lopez and Arcy Morfe as lead actors, the entry is about an engaged couple who struggles to project their ideal image during a prenuptial shoot and that leads them to re-examine their own intentions.
Back home, APC's multimedia students scored a three-peat in the video making category of the Vision Petron National Student Art Competition. In 2016, Tanaw ng Balintataw by Kathleen Rae Gonzales, Khai Faune, and Qym Esquivel won with a poetry film highlighting a blind girl's perspective who wanted to see nature and the surroundings in the Philippines. In 2017, FILIPIÑA by Kahtleen Rae Gonzales, Ryan Banag, and Ian Jatayna scored a win with a documentary showcasing the art of piña embroidery in the barongs and Filipiniana dresses made in Lumban, Laguna. And in 2018, Kundiman by Hino Ohashi and Khai Faune, brought another win with a stop motion animation about unrequited love and courtship.
The accumulation of these achievements, brought by the students' hard work and talent, also put into the fore APC's competitive edge in teaching and training students who are now capable of delivering quality output with high artistic standards that is based on the current industry requirements and demands.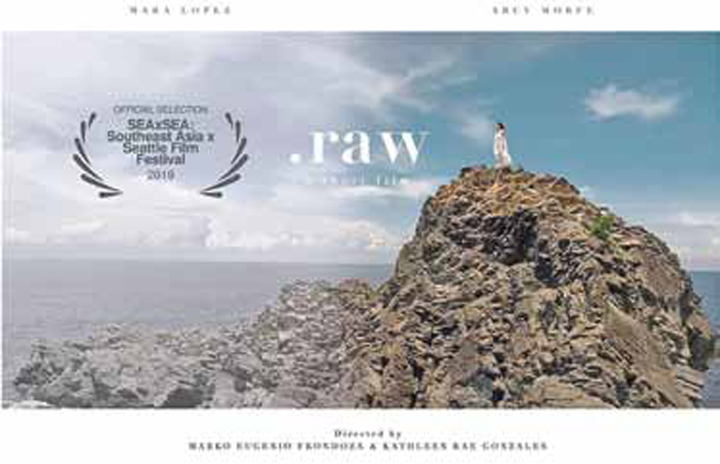 Initially offered in 2003, the Bachelor in Multimedia Arts (BMMA) opened doors to students who aspire to become part of the different fields in the creative industry. The BMMA degree program is a four-year course that aims to equip students with the knowledge and skills in multimedia design and development. With a solid foundation in art and design, the program also incorporates information technology courses such as programming concepts and the use of IT tools in the arts. In particular, it offers course cycles in information design and animation, sound design, video art, studio art, game art and design, content creation and UI/UX design, and multimedia publishing.
"In today's current practices, I cannot imagine any artwork, design, film or whatever creative output being produced that does not go through any kind of IT intervention. I'd say that it is definitely integral to the creative process that artists are adept with these technologies. That's why in  APC our students go through course cycles in different software applications in 2D and 3D animation, post production, web and game development and interactive authoring to name a few," says Robert Besana, the executive director of the APC's School of Multimedia and Arts.
Moreover, "the curriculum combines application projects and an intensive internship program to prepare students to actual industry settings and practices. "As early as in their first year, our students are being trained to manage projects and work in teams. Collaboration is paramount to any project that they do. Students would work on real projects while being mentored by a professor that is also an industry practitioner," adds Besana, a visual artist, musician, and educator, who has also served on the Commission on Higher Education (CHED) as a Technical Committee member for Multimedia Arts since 2011.
In another collaborative effort, faculty member Jaime Pacena II headed the DISPLACED Cultural Exchange and Artist-in-Residence program that connects the Asia Pacific College to its ASEAN neighbors. Sponsored by Japan Foundation Manila, and in cooperation with Bliss Market Laboratory and APC, "the program creates an opportunity for students to be involved in discussions that reflects on the role of art in displaced communities, and dialogue about different practices and tools used in realizing ideas in today's contemporary scene," says Pacena, an artist, curator, and a video director for the advertising and the music industry.
APC is also proud of its partnership with the Art Academy of Latvia that exposes students to current international academic practices specifically in the arts and media. Both institutions are now working together to improve the respective curriculum while sharing best practices in teaching of multimedia arts.
This article was originally published by Tony&Nick magazine of the BusinessMirror at: https://businessmirror.com.ph/2020/10/25/multi-win-for-an-it-driven-multimedia-program/