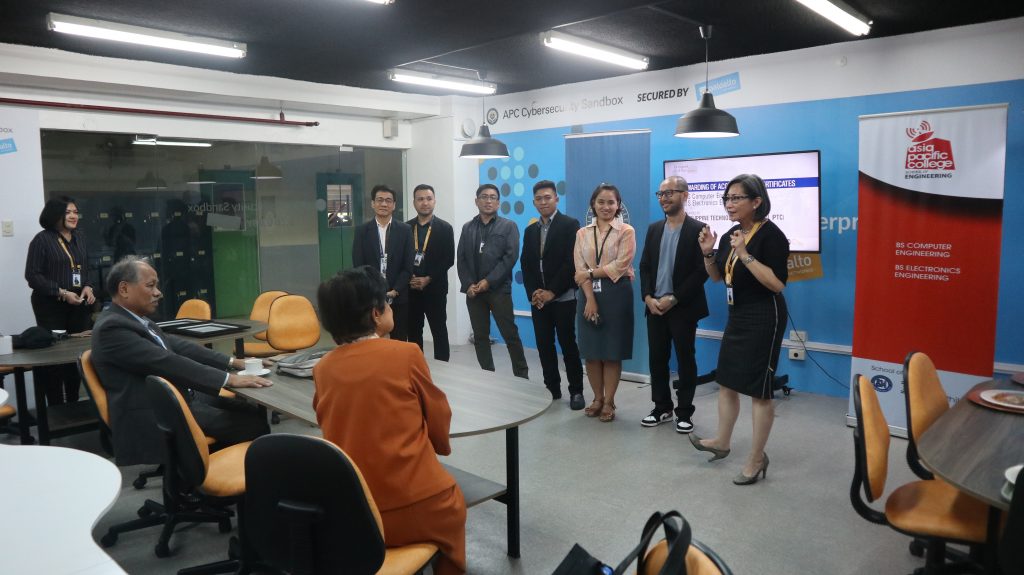 The Philippine Technological Council (PTC) awarded accreditation certificates to Asia Pacific Colleges' Engineering programs last January 8, 2019 at the Microsoft Center.
PTC President Engr. Federico Monsada awarded the certificates to APC President Dr. Teresita Medado in recognition of the school's BS Computer Engineering (CpE), and BS Electronics Engineering (ECE) programs.
During the awarding ceremony, Engr. Monsada emphasized the importance of these accreditation programs as these ensures Filipino graduates to attain world-class skills.
Dr. Medado expressed her gratitude towards PTC as she shares APC's goal of equipping students with skills that would make them globally competitive.
"APC is happy not only because of the recognition, but also because the accreditation validates that APC is doing things right," Dr. Medado notes.