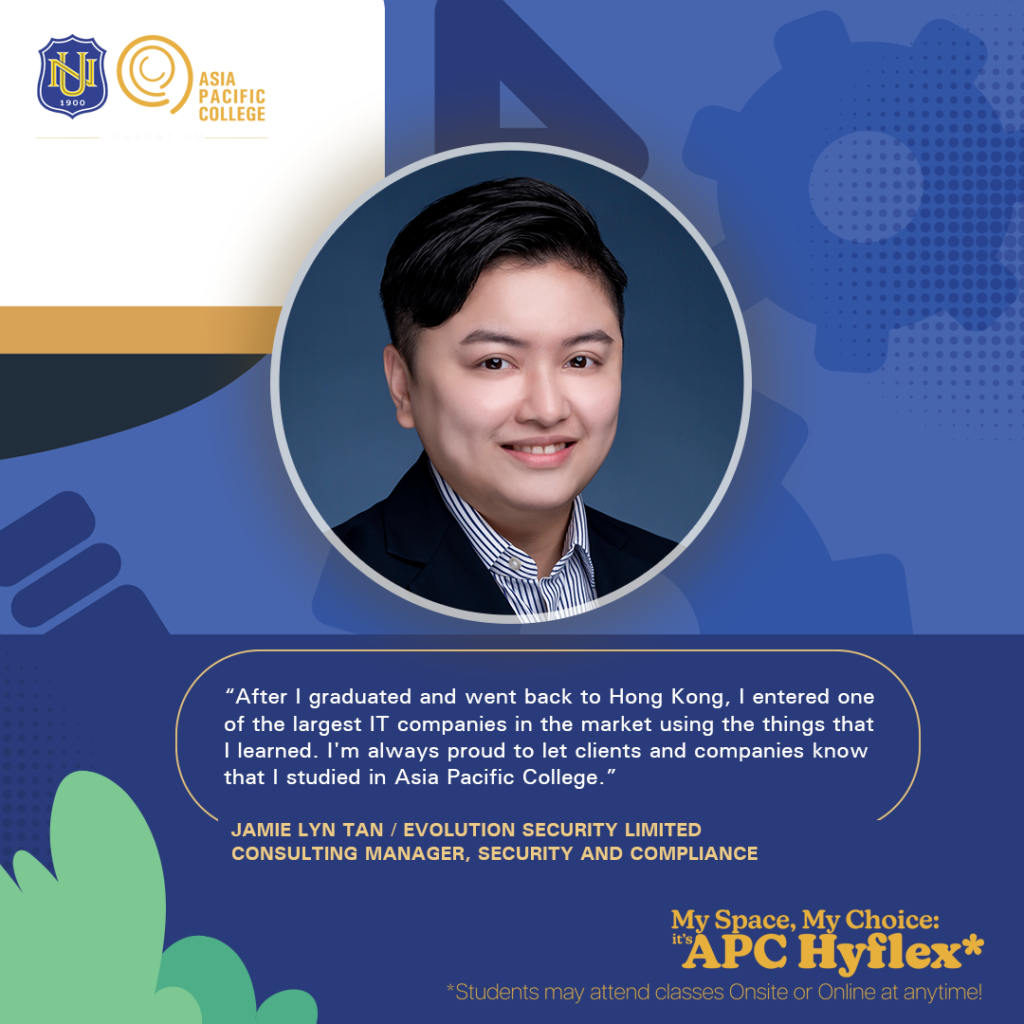 "My professors and classmates, especially my dorm mates, helped me a lot during my study in APC since English is not my first language. I also learned a lot from my minor subjects since it's different from my education in Hong Kong. These helped me develop skills such as critical thinking, which helped me in my career."
Jamie Lyn Tan took BS CSIT specializing in Systems and Software Engineering for her Bachelors' degree in APC. She recently passed the Qualified Security Assessor (QSA) exam. The QSA is a globally recognized certification that enables individuals to assess compliance of companies to the Payment Card Industry Data Security Standard (PCI DSS), a joint venture between Visa, Mastercard, Discover, and American Express, which is a widely accepted set of policies and procedures of credit, debit and cash card transactions.
The featurette "APC Alumni of the Week" is a collaboration between the Publications Office and Career Services Office, which aims to highlight the success stories of APC's graduates.
Want to share your experiences as a graduate of Asia Pacific College? Fill out this link and share your story with us as well as a few photos of you in the workplace — who knows, you may be featured next week!