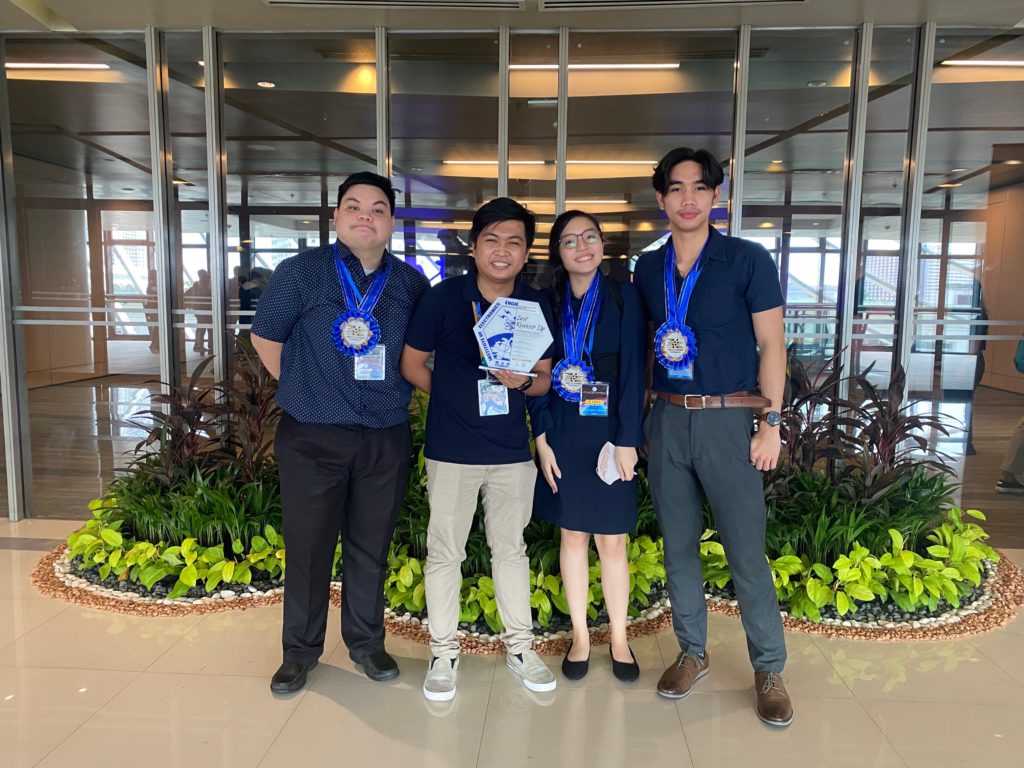 School of Engineering (SoE) students Carlos Miguel Galido, Crishiel Paige Villanueva, and Jason Maxdale Escalada landed as the second runner-up in the recent Regional IECEP-MSC Math Olympiad 2022.
The SoE students, under the guidance of Juan Miguel Villarroel, competed against 14 schools last Octber 12, 2022.
Chrishiel Paige Villanueva shared how it felt 'surreal' as she represented Asia Pacific College and competed for the second time as a part of the Circle of Engineering Quizzers.
"I just focused on trying to get as many points for the team as possible, without thinking about our standing in the competition. So, I really didn't have a clue whether we were able to qualify or not," she adds.
Meanwhile, Jason Maxdale Escalada shares how they did not really expect to win the competition, as they simply wanted to represent APC.
"Our primary goal was to just show the presence of APC in the competition and let them know that we were there, and we exist," he shares.
Carlos Miguel Galido also commended Villanueva's problem-solving skills, which allowed them to grab a ticket to the Nationals.
"She invented a formula out of a question purely based on logic, and the final problem was solved thanks to the 'Paige Theorem' — and the rest is history," Galido notes.
The team will be proceeding to the National Level competition this November.