What is the link on Cyberlinked?
APC JISSA Link IT, CS Students through Cyberlinked Webinar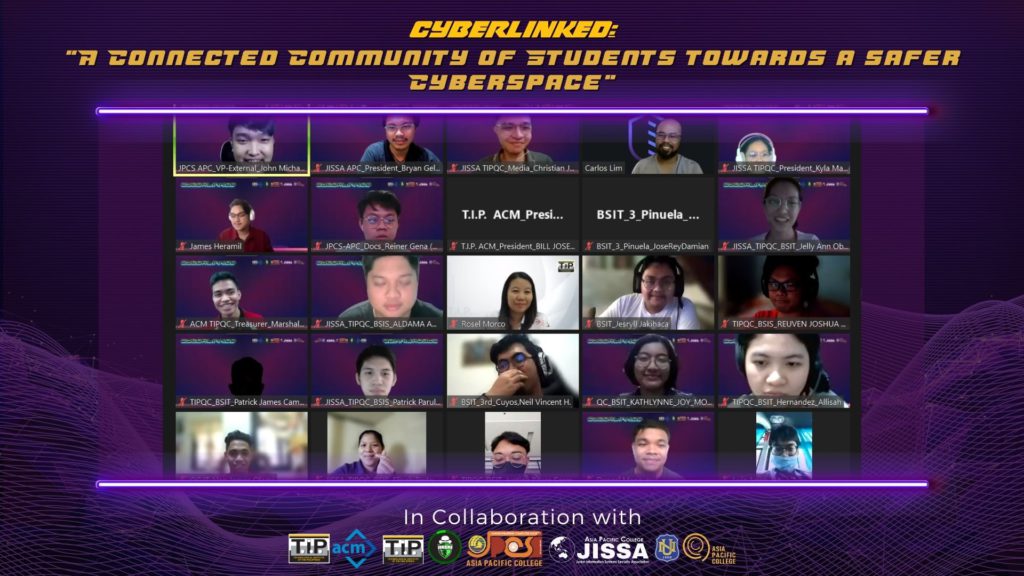 The Junior Information Systems Security Association (JISSA) APC Chapter held a webinar titled "Cyberlinked: A Connected Community of Students towards a Safer Cyberspace" last January 25, 2023 through Zoom.
Members of the Junior Information Systems Security Association (JISSA) T.I.P. Q.C Chapter, Association of Computing Machinery (ACM) T.I.P. QC, and T.I.P. students from the College of Information Technology Education (CITE) joined the webinar, which aimed to build camaraderie and connections between the different school organizations, establish a foundation for educating students about cybersecurity, and develop a fundamental understanding of how threat actors operate and how to avoid them.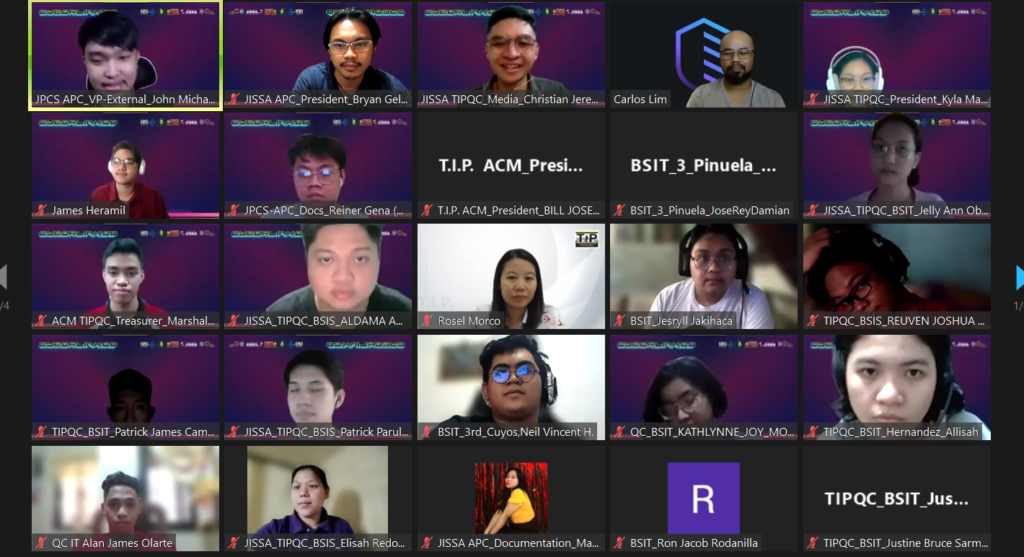 The first speaker, Mr. Carlos Lim, SOC Manager at IBM Philippines, discussed defensive security and its different domains. He discussed what to expect in the field and what certifications are required to show one's skills.
"Don't allow your fears to overwhelm your potential; walang madali sa umpisa, "Mr. Lim shares during the webinar.
The second speaker, Mr. James Heramil, a 4th-year APC student and Global Cybersecurity Services Intern at Manulife IT Delivery Center Asia Inc., discussed the world of offensive security and its different domains. He showcased the tools used for the job and highlighted the fun and journey of being a penetration tester.
The seminar was a testament to the commitment of the organizations spearheaded by JISSA APC in providing students with a comprehensive understanding of technology and cybersecurity and fostering a connected community of students working towards safer cyberspace.