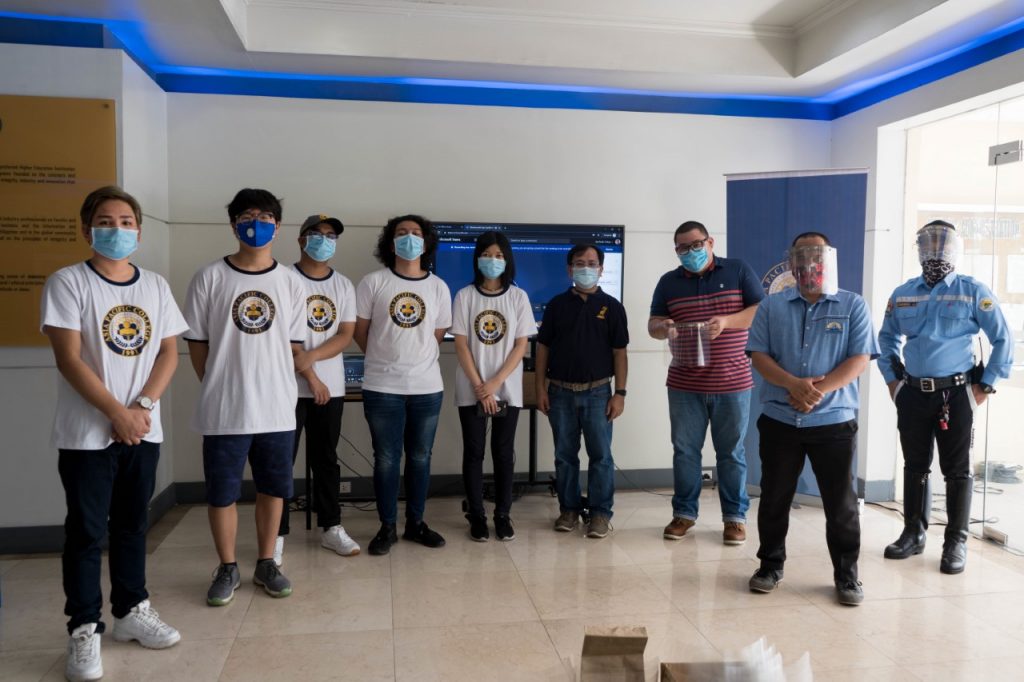 Despite being stranded in Asia Pacific College's dormitory due to the enhanced community quarantine, student dormers managed to create and donate face shields and ear savers to Brgy. Magallanes last Monday, May 11.
With the help of School of Multimedia and Arts faculty member Conrado de Jesus and ITRO Executive Director Jojo Castillo, the students were able to maximize their spare time by using the school's facilities and equipment by crafting face shields and ear savers for the local health care workers' battle against the novel coronavirus.
Gualbertsan Sual, the project leader, worked along with fellow dormers John Bautista, Yining Chen (Chinese), Dody Alkarim (Indonesian), and Erika Shiokawa (Japanese) to create face shields and ear savers.
"In times like these, it is important that we realize that the greater good of the country—by helping in small and simple ways such as this one—generates a ripple effect of Bayanihan among every Filipino and people of different races alike," says Gualbertsan Sual.
APC President Dr. Tata Medado, along with Human Resources Director Kim Asban, Academic Services Executive Director Jo Anne de la Cuesta, Registrar Engr. Stanley Glenn Brucal, and Board Member Dr. Paulino Tan joined the turn-over ceremony through a video conference call as well.
"We sincerely thank APC admins for their immense support during the making of face shield and the ear saver. We would have done that without your help," Gualbertsan adds.