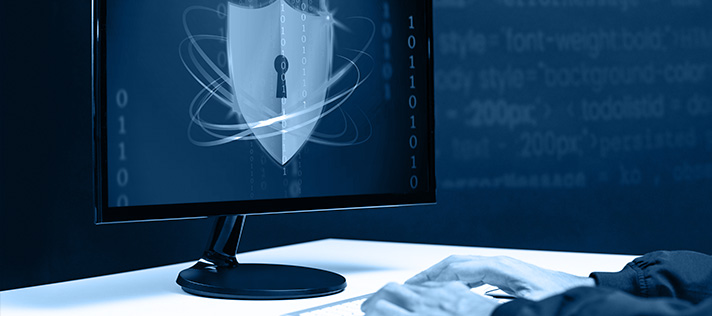 Program Description
Asia Pacific College, in partnership with Cyberpo and IPV Network, offers a cyber security professional track for managers to help organizations like yours upskill and certify your employees and security teams. The training will have participants engaged in video lessons and simulations using case studies from Cyberpro's cyber labs.
---
Courses
Course 1: CYBER SECURITY AWARENESS FOR MANAGERS:
Understand the cyber security field and mitigations in the global and Philippine industry context.
September 29 – November 20, 2021
Course 2: CYBER RISK FOR MANAGERS: 
Formulate policies, make decisions, and report on risk for compliance.
November 26, 2021 – March 15, 2022
Course 3: SOCIAL ENGINEERING:
Explore the tools and techniques used at the beginning of mitigation. Most attacks will leverage psychological principles and begin with compromising a user, especially those working from home.
March 21 to June 28, 2022
Completion of a course may be credited to units in an APC graduate course..
*Participants must complete course 1 before proceeding to course 2 and must have completed courses 1 and 2 before proceeding to course 3.
Syllabus for Course 1
CYBERSECURITY AWARENESS FOR MANAGERS
Chapter 1 – Introduction to Cyber
o Terminology and basic concepts of cyber
o Definitions
o Why should you care about cyber security defense?
o Awareness training
Chapter 2 – Information Security in the Organization
o Security roles in the organization
o Threats and Risks
o Information Security Strategy and Metrics
o Information Security Governance and Management
o Security Controls
Chapter 3 – Introduction to Malware
o Types of malware
o Email attachments and links
o Mitigating the effects of malware
Chapter 4 – Networks Overview
o What is a network?
o The OSI definition
o The TCP/IP networks
o Cryptography
o Secure messaging
o PKI and digital certificates
Chapter 5 – Surfing the Web
o What is web browsing
o The HTTP protocol and cookies
o DNS
o Passwords
o Safe browsing
o How to become anonymous
Chapter 6 – Social Engineering
o What is social engineering (SE)?
o The 6 principles of Cialdini
o The social engineering methods
o Mitigations 
Our Partners
ABOUT CYBERPRO
Cyberpro is a global trailblazer in the development and delivery of hands-on cyber and intelligence training and academic qualification programs. The Cyberpro headquarters is in Tel Aviv, Israel, the center for cyber security excellence. Its curriculum covers a wide array of areas in the fields of IT and programming fundamentals, cyber security, and intelligence. Their courses are tailored to the particular needs of the trainees and clients and are updated on a constant basis to keep up with the latest dynamics within and between their fields of study.
Cyberpro's programs incorporate the latest technologies to provide trainees with topnotch practical experience to become specialists in their desired field. Through its cutting-edge platforms, such as its next-generation cyber simulator CYWARIA, trainees will immerse into real-life cyber scenarios which will enhance their skills to excellence and push forward their competencies.
For more information, visit: https://www.cyberpro-global.com.
ABOUT IPV NETWORK
IPV Network is an integrated cyber security consultant that builds personalized cyber security plans tailored to a business' future needs. We help financial service institutions prepare, detect, respond and recover along the entire security lifecycle. The company first performs a cyber health review and assessment, followed by the implementation of various technology & managed service solutions in collaboration with trusted partners.
For more information, visit https://www.ipvnetwork.com.