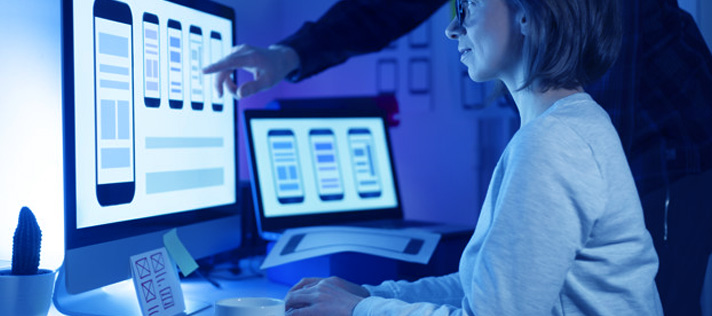 Program Description
The INFORMATION DESIGN Track is suited for those who would like to take on the roles of Art Director, Senior Graphic Artist, Graphic Artist, junior Graphic Artist, Marketing officer, and Front End Web Designer. Each module is 54 hours.
Modules
Principles of Design
This module will introduce students to the discipline of visual design and its principles. Students will create various design projects and will learn how to solve visual problems by analyzing and organizing elements using the principles of design. At the end of the term, they are expected to submit a collection of their plate in a form of portfolio.
Graphic Design
Graphic design is the creative planning and execution of visual communication. This subject introduces the student to art intended to communicate information and advertising. The focus is on studying and using layout and design concepts used in the graphic design field. The students will employ both analog media (drawing with pencil and paper, etc.) and other media –poster color, acrylic paint, using up-to-date computer tools (graphics hardware and software – for drawing, painting, layout, typography, scanning, and photography).
Typography and Layout
This module introduces students to the practice of professional graphic designing. Students will analyze and decide on the proper placement of elements including hierarchy, type, and typeface selection using the grid system. Students will formulate a strategic design approach informed by graphic design theories and principles in order to satisfy varied project requirements. As a culminating activity, students will submit a final plate which may be in a form of Magazine or other printed material approved by the Instructor.
UI UX Design
The module aims to provide students with a deeper understanding that Human Computer Interaction (HCI) is a discipline concerned with the design, evaluation and implementation of interactive computer systems for human use and with a study of major phenomena surrounding them. It targets to promote awareness in computer technology and how usability plays a major part in achieving effective implementation of designs and interactivity for multimedia production.
Software Requirements