Article by: Angelle Baligod
The APC Student Organization Association of Regents (APC SOAR) held its election for the next batch of officers last April 12, 2023, Wednesday, at the Multipurpose Hall 1 at Asia Pacific College.
APC SOAR is the socio-civic mother organization of Asia Pacific College.
Attendees of the event are the outgoing officers of APC SOAR, Student Activities Office (SAO) Head Ms. Revvie Congson, and three representatives from the recognized and accredited school organizations of APC.
Seth Munar, outgoing Vice President of APC SOAR, opened the program by welcoming the student leaders and sharing his thoughts and experiences while fulfilling the duties and responsibilities of his position. He also advised the next Vice President to "have fun and enjoy what they do."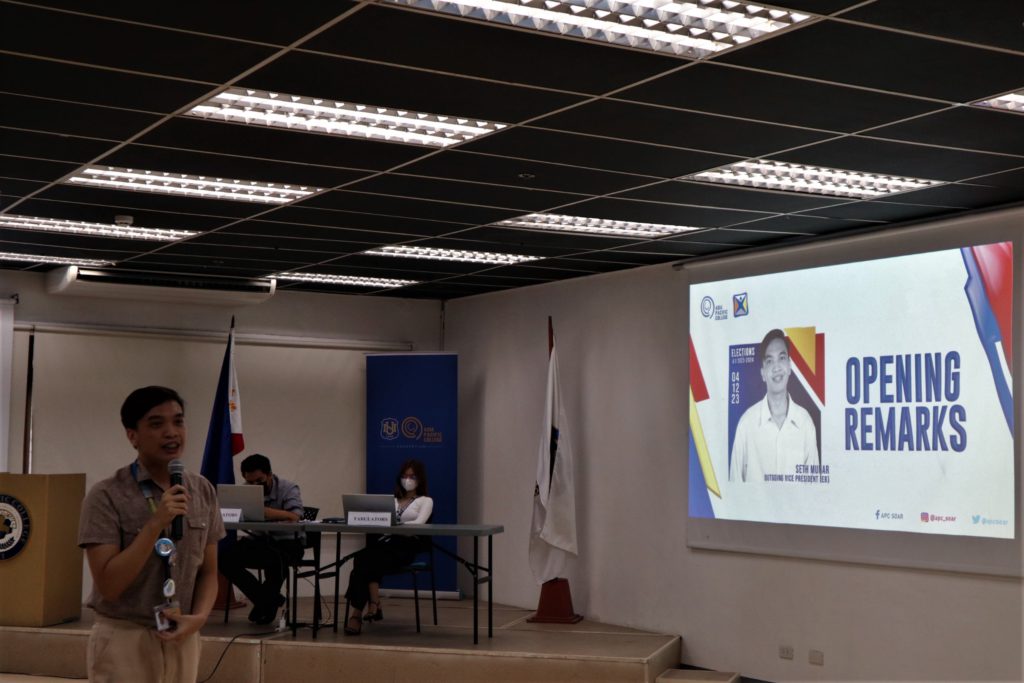 Each outgoing officer and associate of the Executive Board was given an opportunity to introduce themselves and explain their positions to the student leaders who aim to pursue a position in the organization. APC Student Activities Office Head and APC SOAR Adviser Ms. Revvie Congson also joined the discussion as she clarified the relation between SAO and APC SOAR.
"You're willing to learn that you are not great; you are willing to learn that you have so much to learn." – Joshua Lipit, outgoing APC SOAR President, reminded the student leaders as he explained the weight of being in his position. Later on, he showcased the organization's accomplishments and highlights under their batch's leadership.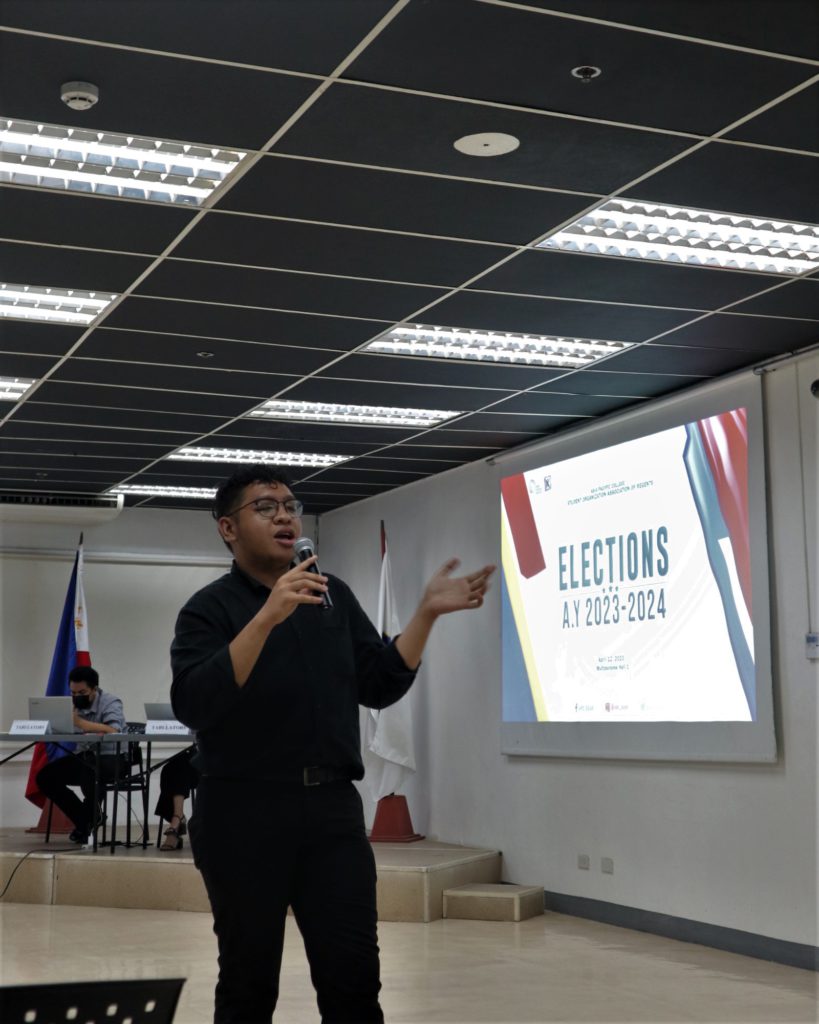 The newly elected officers are as follows:
President: Sigourney Valbuena
Vice President: Gayle Anne Pulongbarit
Secretary: Angelle Baligod
Public Relations Officer: Marjorie Co
Marketing Head: Terrence Luigi Matel
Marketing Associates:
Finance Head: John Laurence Silagan
Logistics Head: Clary Kent Nailgas
Documentations Head: Nikki Barnayja