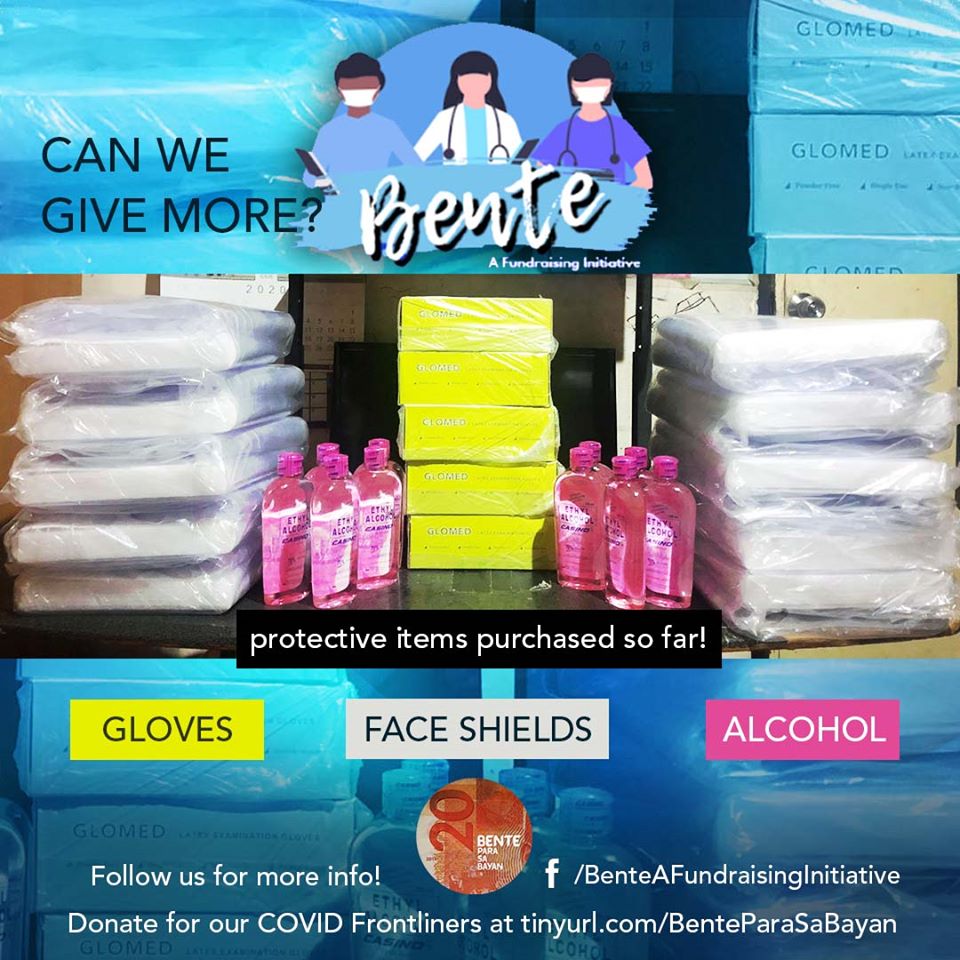 Board members of the Asia Pacific College Rams Alumni Association (APCRAA) kick off Bente: A Fundraising Initiative in order to raise funds for Personal Protective Equipment (PPE) and disinfectants for front line health workers amid the COVID-19 pandemic.
A team composed of young professionals, Chrisia Mae Rosco, Patrick Angelo Hernandez, Donna Formalejo, and Joyce Ann Jean Adriano initiated the fundraising program to spread the bayanihan spirit and to help fellow Filipinos during the crisis.
"We know that we Filipinos have the passion of helping people especially during crisis," says the team.
The team believes that a simple P20 donation can help front line health workers survive the battle against COVID-19 pandemic.
As of April 14, the initiative has managed to receive P16,150 cash donations.
Below are the details for donations and payments:
Link for Donations:
https://tinyurl.com/BenteParaSaBayan1
Bank and Payment Details:
GCASH/Coins.Ph
Joyce Ann Jean Adriano
09051640727
Paymaya
Joyce Ann Jean Adriano
09163772021
BDO
Account Name: Joyce Ann Jean Adriano
Account No.: 000200588656