Asia Pacific College and Accenture stay true to their objectives and goals of preparing industry-ready students by launching another partnership and program.
Story by: Angelle Baligod
Asia Pacific College, together with Accenture, officially launched the Associate in Computer Technology (ACT) program last April 20, 2022 via ZOOM and Facebook Live. The ACT program now includes specializations in (1) Full-Stack Development and (2) Cybersecurity Blue Team. These specialization tracks equip students with skills identified as having the highest demand in Accenture and most IT companies in the country.
One of APC's many engagements with Accenture (partner since 2015), the new ACT specializations aim to prepare future-ready professionals and game-changers as talents for the industry. ACT is a two-year degree program focused on helping and training students to acquire specialized, creative, and conceptual skills by performing work activities demonstrating breadth, depth, and complexity.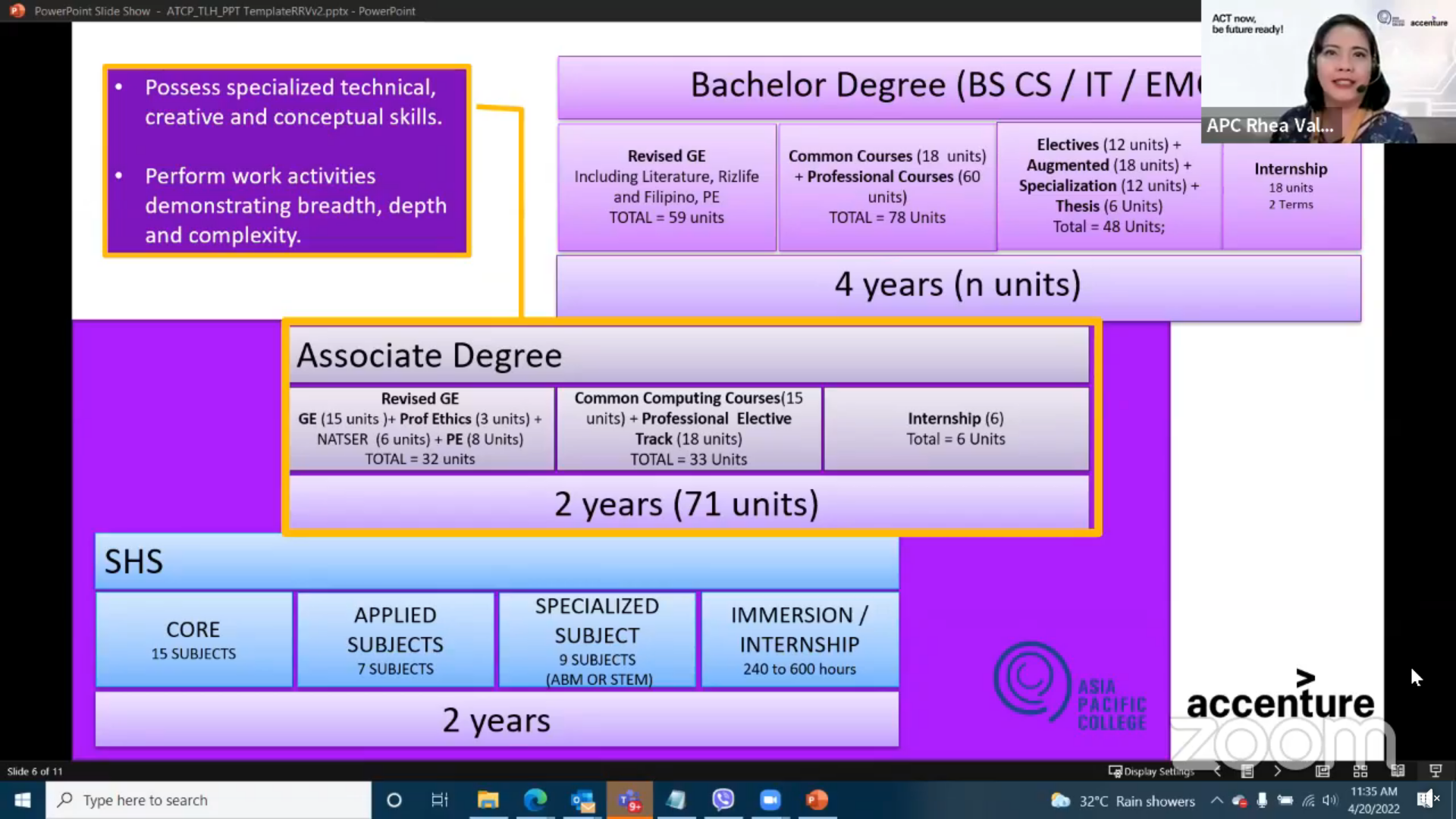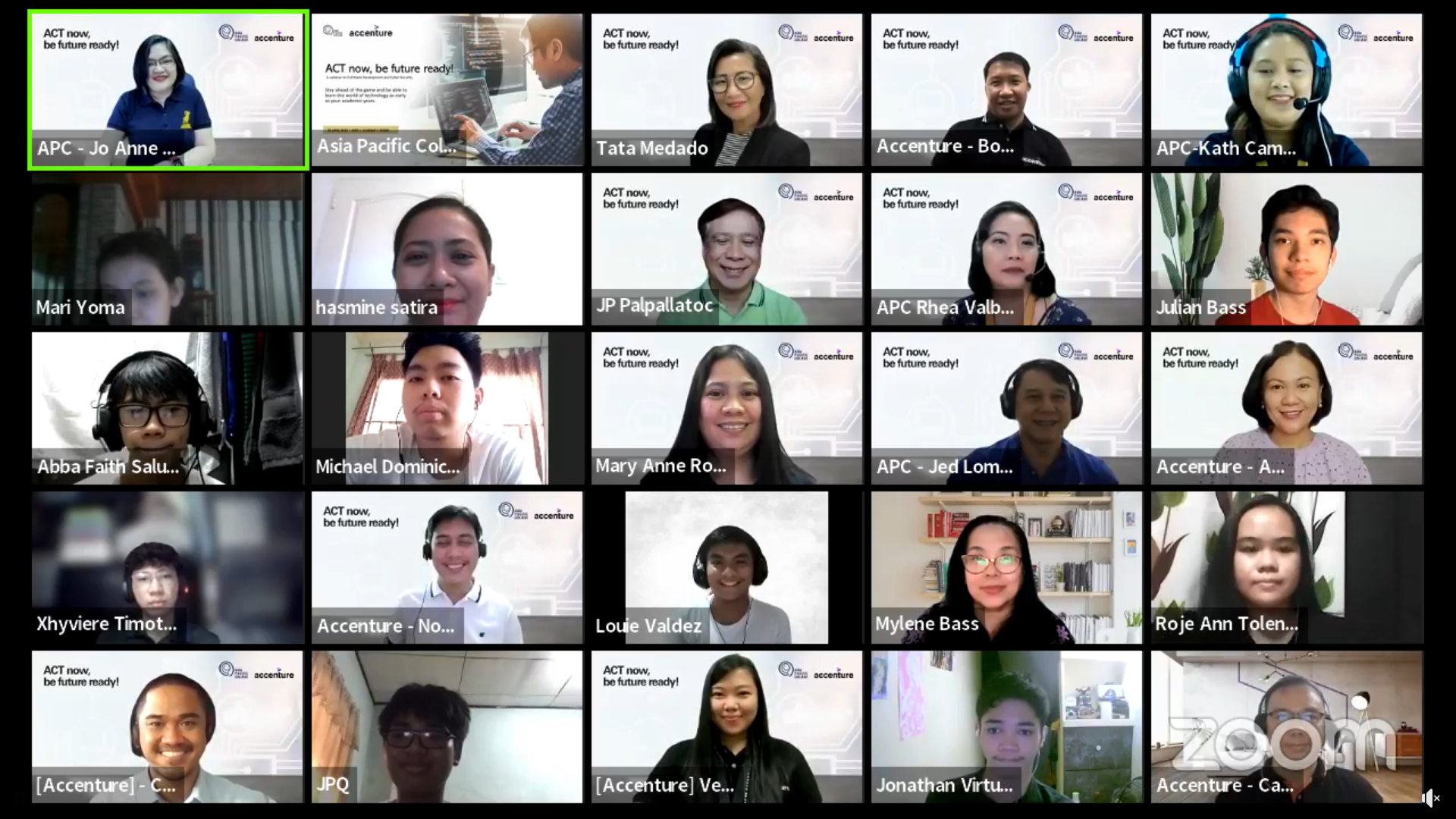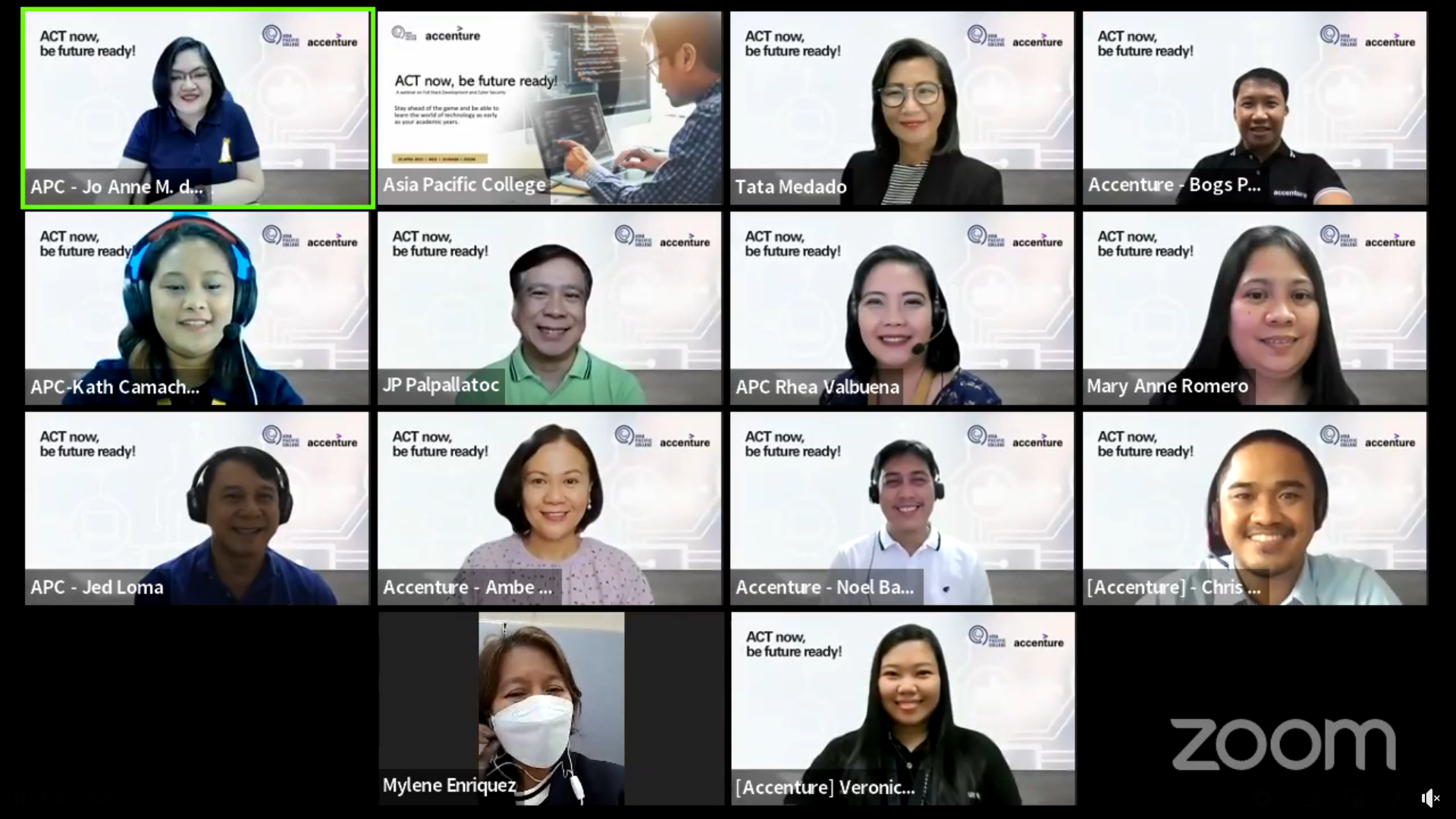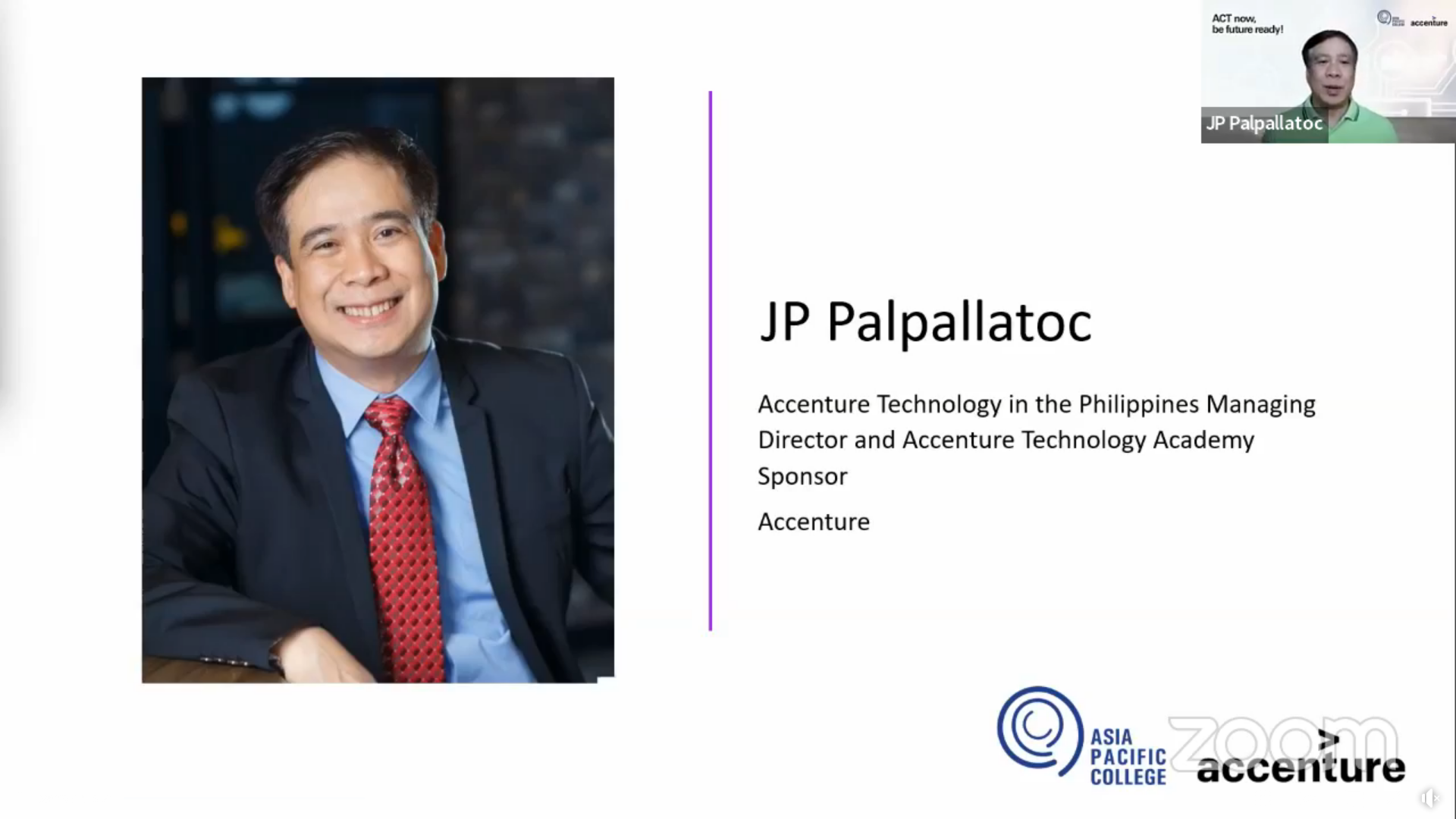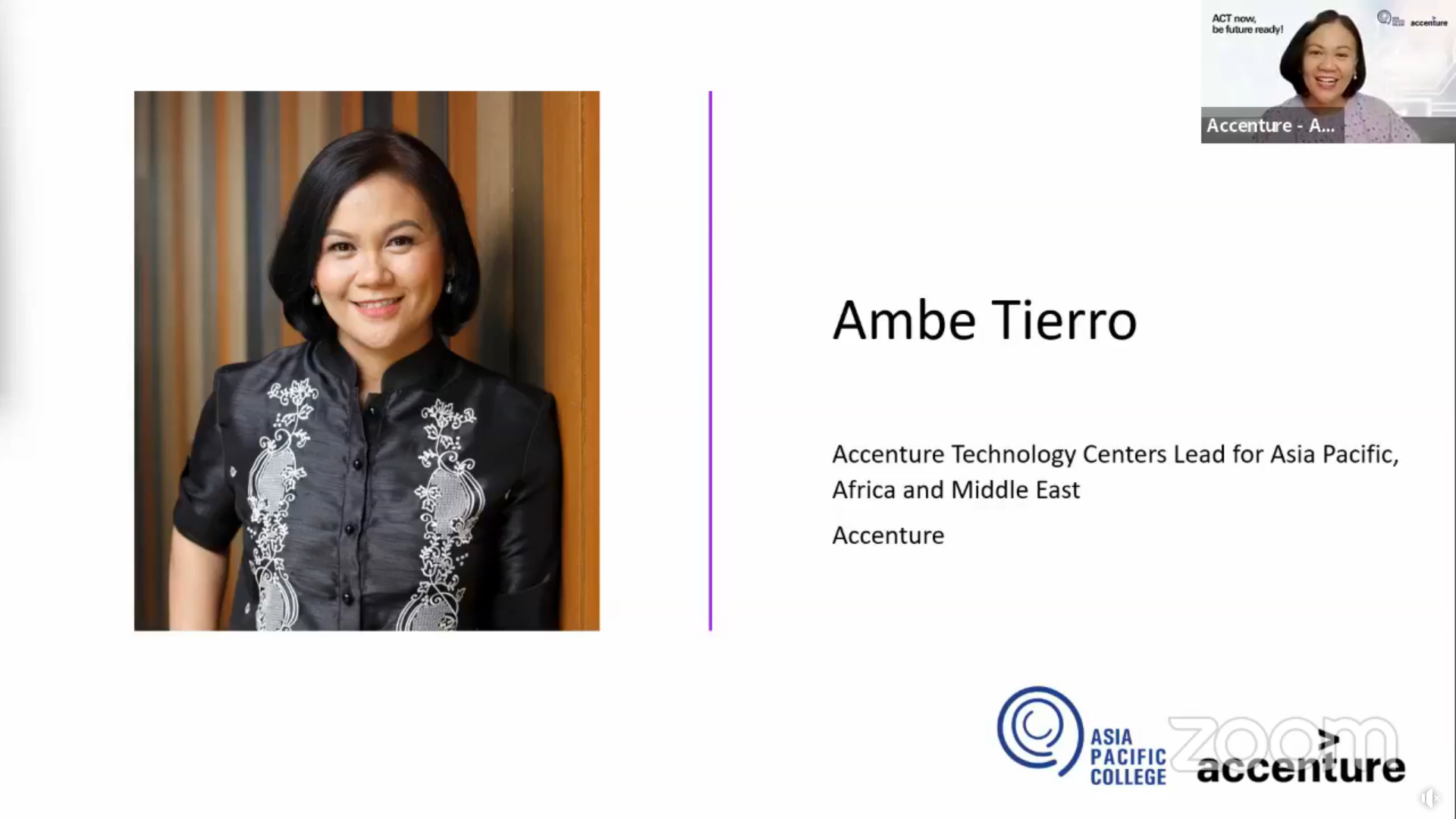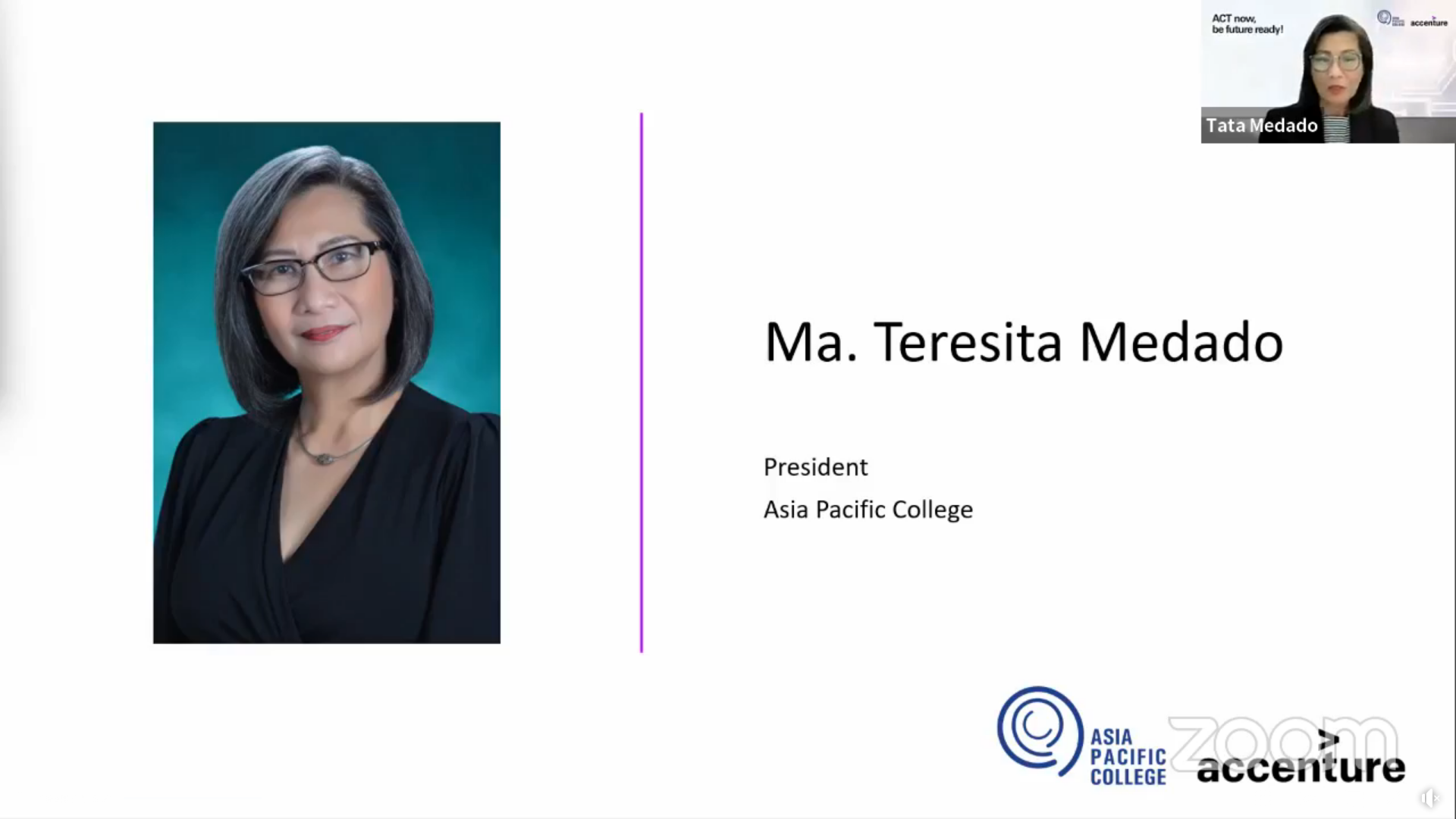 During the opening program, APC President Dr. Ma. Teresita "Tata" Medado emphasized the common goal of the APC and Accenture partnership which is to provide advanced educational programs that strengthen and further the growth of the academe through the many initiatives for curriculum enhancement.
APC Executive Director of the School of Computing and Information Technologies (SoCIT) Ms. Rhea-Luz Valbuena presented an in-depth introduction of the curriculum by highlighting the role-based focus of the Full-Stack Development and Cyber Security Blue Team tracks, and how the ACT program provides the necessary skills students need to be future game changers.
APC alumni Noel Baldivia and Chris Malabanan were invited to share their learning experiences as both past students of APC and current members of the Accenture workforce.
Current students and Accenture interns Julian Bass and Jesus Bermudo also gave their testimonies as to how their current internship and Accenture's Advanced Technology Learning Program (ATLP) programs contributed to, and developed, their learning and skills.